Shia Lebouf & Megan Fox are really in a relationship or not??
Transformers stars Megan Fox and Shia LaBeouf enjoyed a cozy dinner before the craziness of their Los Angeles premiere Monday night
Rumors have been sweeping Hollywood that the pair have become much more than just good friends, and they certainly looked totally relaxed in each other's company at La Bruschetta restaurant in Westwood.
The Transformers stars, who just wrapped up filming the sequel to their mega-hit, have expressed their admiration for one another in the past.
Fox, 22, said in 2007 that "
Shia is the best kisser
" and gushed about their on-screen everromance.
In the August 2007 issue of Vanity Fair magazine, LaBeouf, also 22, admitted that it is "
really easy to fall for someone on set
.
"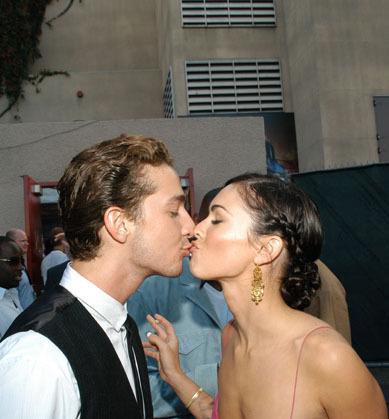 Add that to the countless shirtless scenes in the Transformers sequel with LaBeouf and Fox, where they – as she puts it – "make out a little bit," and Hollywood could have its next mega-star merger.
who knows? they're

good couple

for me

..i

totally agree

..hehehhee

=)